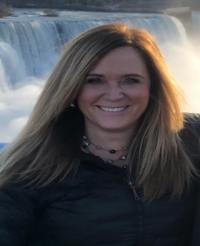 Employer: Grand Island (NY) Central School District
Title: Assistant Superintendent of Pupil Personnel Services
What is the most rewarding aspect of your work?
The most rewarding aspect of my position is: even though I am a District Administrator, I still have daily contact with the building administrators, teachers, students and parents. It is also so rewarding to be working and living in the community so that I can be involved in supporting all stakeholders. My two daughters also graduated from Grand Island Schools. Additionally, I appreciate the teamwork that has occurred during the pandemic and how we have all supported each other.
What is the greatest benefit of being a NAPSA member?
As a NAPSA trustee, the greatest benefit is the networking that takes place not only at our meetings but at the National Conference as well. It is imperative that as professionals, we can dialogue and share information specific to our responsibilities. As a member of NAPSA, the opportunities for information, dialogue and benefits are endless. Our upcoming conference in October 2021 has important and extremely relevant speakers, vendors and board members! Please consider attending this rewarding opportunity!