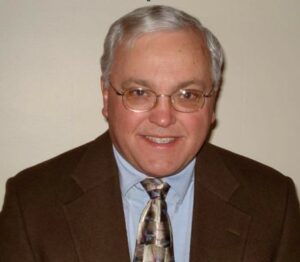 Employer: Retired
What is the most rewarding aspect of your work?
Although my current job title is "retired", I am active in our church and community serving as a member of the Williamsport Kiwanis Executive Board and member of the Bowman Field Commission. I was the committee chairperson of the Kids United Community Playground project. In August 2021, we completed a three year project raising over $504,000 to build an all-inclusive 10,000 sq. foot playground for kids of all abilities and backgrounds. Spearheaded by the Williamsport Kiwanis Club, it was a collaborative project partnership with the Williamsport Education Foundation and the local Rotary Club. We were successful in completing our goal during the pandemic. The playground includes traditional equipment with those that feature accessible ramps for wheelchairs and other assistive devices that provide access to all levels of the playground. One of the most gratifying moments was watching a second grade child, who had never been on a playground, confined to a wheelchair go down the slide and ride a swing. Not a day passes when children are not playing on the playground, even in cold weather. I smile every time I go by it.
Prior to retiring, I served as Executive Director of NAPSA for 13 years and Director of Student Services of the Williamsport Area School District for 24 years.
What is the greatest benefit of being a NAPSA member?
I joined NAPSA in 1980. It was one year after becoming a Student Services Director. As the only administrator in the district with student services responsibilities, I was searching for professional support and for professional development opportunities in the various disciplines included in student services. NAPSA provided all the above. Furthermore, I developed professional and personal relationships with members of the organization. Being able to communicate with colleagues with similar problems and concerns was a wonderful resource. NAPSA was a tremendous asset in guiding me and our district to develop programs designed to meet the academic, social, emotional, physical needs of all students, as well as school safety. NAPSA is a wonderful professional organization and I am proud to be a member.