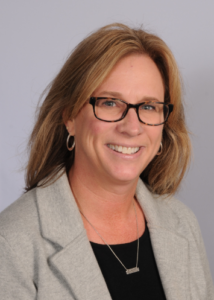 Employer: Kings Local (OH) School District
Title: Assistant Superintendent of Educational Programs
What is the most rewarding aspect of your work?
I work in an amazing school district with a wonderful staff, supportive community and outstanding student body. I feel privileged to be able to come to work every day. If I had to pick just one aspect of my job, it would be having the opportunity to guide the district in making high-level decisions that will positively impact all Kings' students. I have always been a strategic thinker and natural problem-solver, and my new role as Assistant Superintendent allows me to draw upon these strengths and continue to lead our district to new heights. I work with a magnificent team of teachers and administrators with the sole focus and intentions of doing what is best for all Kings' students. It is exciting to expand upon my skills and work with this dynamic team to continue to make sure Kings students are learning and achieving at the highest level.
What is the greatest benefit of being a NAPSA member?
The greatest benefit of being a NAPSA member is the collaboration between members. I have been able to attend OAPSA and NAPSA meetings and conferences, collaborating with colleagues and sharing ideas is the reason I want to belong to an organization. NAPSA allows for the sharing of ideas as well as presenting information that is beneficial to our roles in our districts.