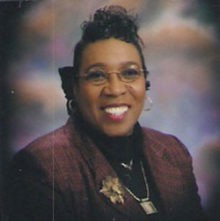 Employer: Oak Ridge Schools, Oak Ridge, TN
Title: Director of Pupil Services, which means I wear a lot of very different hats from attendance, discipline, food services, foster care, homeless, migrant, immigrants, ELL, school nurses, court liaison, Title IX coordinator, Title VI, and Title III. I call Pupil Services the "customer service department for the school district."
What is the most rewarding aspect of your work?
The most rewarding aspect of my job is working with and helping students and their families. My day changes hourly and the change can be overwhelming, but I enjoy a good challenge every now and then.
What is the greatest benefit of being a NAPSA member?
There is not one single benefit but a plethora of benefits! NAPSA is small enough to get to know members on a personal level but the wealth of information shared via conferences and the NAPSA website is phenomenal! You get information from some of the top professionals in the field of school leadership, school administration as well as information on "hot topics" currently affecting schools. NAPSA members develop a special bond that most organizations strive to have. I never attended a conference or read the monthly newsletter that I did not come away with some tidbit of information that I could use or share with my colleagues. Some of the conference speakers have been very mind-blowing with their presentations that you look forward to the next conference!
Membership also gives you certain perks like professional liability insurance – plus very well-informed members who can direct or provide you with other pertinent information relating to your job. NAPSA brings the concept of networking to a level of its own. I have made friends that I enjoy seeing each year and that I can reach out should I have a question about an issue. We all live in different states, with different school guidelines and rules but one thing is certain – We all work with kids and their families!