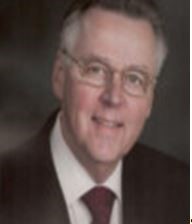 Employer: Immaculata University
Title: Dean, College of Graduate Studies
What is the most rewarding aspect of your work?
I enjoy working with men and women seeking to further their education within the profession of their choosing. It is rewarding to hear them say that they not only received information within their studies but formation as an ethically responsible leader to be of service to their profession and the community.
What is the greatest benefit of being a NAPSA member?
I have taught a doctoral course titled Pupil Personnel Services and always find information from NAPSA that I can use with students that is relevant and timely. Because of the interest students have when they take the course and finish, I received PDE approval for Immaculata University to offer the certification in Pupil Personnel Services. It has been widely received and it is possible to take all the classes completely online.