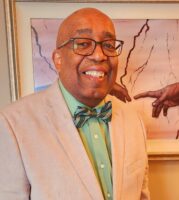 Employer: Retired from the Maryland State of Department of Education (MSDE) – 38 years. Currently , Bowie State University and Prince George's County (MD) Public Schools.
Title: At MSDE, served as Section Chief, Student Services Branch. Currently, at Bowie State University as Adjunct Professor, Department of Counseling and at Prince George's County Public Schools as a Home School Reviewer
What is the most rewarding aspect of your work?
Collaborating, coordinating and communicating with schools, parents, and community to serve as an advocate for all students.
What is the greatest benefit of being a NAPSA member?
Becoming aware and familiar with policies, practices and resources to share with schools to assist students to become productive citizens.