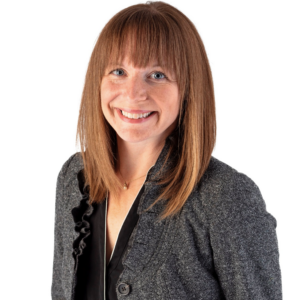 Employer: Stock and Leader
Title: Senior Associate, School Law Practice Group at the firm of Stock and Leader. In this role, I navigate the myriad of federal, state, and local laws, regulations, and guidance affecting public schools to advise school board members, central administration, building administration, and classroom staff with the ultimate goal of ensuring every student can reach the potential s/he deserves to experience. My approach to being successful in my career requires me to examine issues from all angles to assess the impact of my advice on not only school boards (my direct clients), but each school district's students, employees, and parents and facilitate collaboration among other government entities such as Children and Youth, Juvenile Probation, and the courts.
What is the most rewarding aspect of your work?
I really enjoy being able to support and advise those "on the ground" in school districts who work so hard to facilitate student growth and success. Prior to my time at Stock and Leader, I worked for United Way of York County with the specific focus of aligning cross-systems policies and practices to reduce truancy and support increased student attendance. A professional accomplishment of which I'm particularly proud, from my time at the United Way of York County, is the development of the York County Youth Court Alliance – a youth-led, restorative practices, sentencing option allowing students charged with truancy to face a jury of student-peers who are trained to resolve the problems causing the absences from school, instead of going to court.
What is the greatest benefit of being a NAPSA member?
My favorite benefit of being a NAPSA member is receiving input on various common school and education issues, through a national perspective, from various experts and educators across the country. It is affirming to realize that while there are so many diverse needs and demographics of our nation's schools, and therefore so many differing needs to support and ensure student success, in the end, we're all in this together!