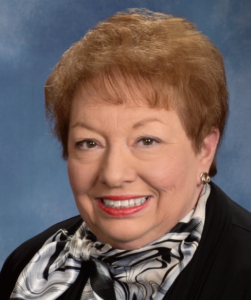 Employer: Madison Champaign Educational Service Center
Title: Executive Director of Ohio Association of Pupil Services Administrators and Administrative Specialist
What is the most rewarding aspect of your work?
The most rewarding aspect of my work is having the opportunity to interact with so many individuals who have an impact on the success of students with disabilities. In my current role, I meet and/or interact regularly with key stakeholders in Ohio and national groups such as Ohio Department of Education's State Advisory Panel for Exceptional Children, the Ohio Coalition for Education of Children with Disabilities Governing Board, the Council of Administrators of Special Education, the National Association of Pupil Service Administrators and the Ohio Association of Pupil Services Administrators. In turn, I have the pleasure of sharing that information which I learned with other Student Services/Special Education Administrators throughout our state as well as other members of each of those groups. I especially love working with groups to address the shortage of Special Education and Related Service Staff and currently work with the Ohio Related Service Shortage Work-group, the National Coalition on Personnel Shortages in Related Services as well as working on a work group with some Ohio legislators on a plan to increase funding to schools to ensure equity among districts including addressing the shortage in hard to fill personnel areas in Special Education, Related Services and other hard to fill educational positions in certain regions of our state.
What is the greatest benefit of being a NAPSA member?
I'm simply not able to list the greatest benefit of being a NAPSA member because there are so many benefits! I think the benefit I discuss with other Student Services Administrators most frequently is the great liability policy which NAPSA provides to all members. I always consider the NAPSA Conference a huge benefit because the presentations and networking opportunities are top notch! The resources including newsletters and NAPSA Tidbits keep members updated with latest information plus best practices. I also love that NAPSA reminds all members of special days and special months along with clip art we can use for each of the Student Services Disciplines such as "Social Work Month" and "Social Work Day."