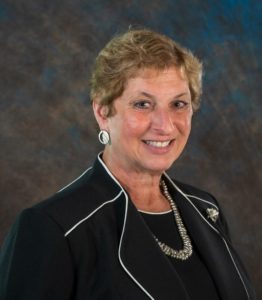 Employer: Rock Hill (SC) School District
Title: Director of Mental Health
What is the most rewarding aspect of your work?
The most rewarding aspect of my work is providing a meaningful platform to bring together effective and diverse teams within the school district and community stakeholders. With these teams, we are able to problem-solve pressing and timely issues pertaining to mental health and wellness. The teams prioritize, research and problem-solve creative and innovative mental health services and/or programming. This process creates an atmosphere that has provided open, honest communication to support the changes that we have identified as the greatest needs for serving the mental health needs of our District. Implementation of well-designed, innovative services have proven to be beneficial to all of our students and is a personally rewarding aspect of my work.
What is the greatest benefit of being a NAPSA member?
As the recently hired and first Director of Mental Health for Rock Hill Schools, it is exciting to see that the 2021 NAPSA conference is specifically focused on Trauma, Resiliency and Support. As a NAPSA member, I am looking forward to the opportunity to learn about varied interventions, effective strategies, and implementation of innovative initiatives to support students' academic, social, emotional, and physical needs. It is encouraging to know that NAPSA is committed to creating a world where all students can be provided appropriate supports, services, and programs to overcome their barriers to learning.